Access to skilled birth attendants
Access to skilled birth attendants
Access to educated midwives is essential to the lives and health of girls and women during pregnancy and childbirth. Fully qualified midwives working within a functioning health system can prevent as many as two-thirds of maternal and newborn deaths. They could also deliver 87 per cent of all essential sexual, reproductive, maternal and newborn health services. Yet only 42 per cent of people with midwifery skills work in the 73 countries where more than 90 per cent of all maternal and newborn deaths and stillbirths occur.
Young first-time mothers can be at particular risk as they often take longer to recognize signs of complications and to seek care. Furthermore, many of these young mothers tend to live in communities where access to antenatal and postnatal care can be very limited. Pregnant girls that are unmarried often face additional barriers in accessing health services, as they may be met with judgmental attitudes both by healthcare providers and in their communities and families.
Lack of access to skilled birth attendants can result in very young adolescents in low- and middle-income countries having twice the risk of maternal death and obstetric fistula than older girls and women (including older teens).
However, when girls get antenatal and postnatal care, they receive both essential help in protecting their health and getting safely through pregnancy and labour, but also the opportunity to obtain information about, and access to, contraception, so they can avoid unintended pregnancy.
This is the story of Poko & Tiga
Poko is 15 years old & Tiga is 3 years old
Poko lives with her son, parents, grandmother and aunt in an urban area in Burkina Faso. She went through female genital mutilation at the age of four, got pregnant when she was twelve and almost died during childbirth. Her family is very poor so they cannot pay the school fees for Poko to continue her education.
I was cut when I was four years old. I do not remember anything. But in my family we don't cut the girls any longer. I was twelve when I got pregnant. At the time, I didn't know anything about these things. One day, a guy I used to meet wanted me to come to his place. I did not know why, but he said that when the night came, we could sleep together. I went there and he made love to me. It was my first time.
At first, I didn't realize that I was pregnant. It was my older sister who told me. She noticed that my stomach had grown big. I got a bit embarrassed and even cried. My sister kept the secret for six months before telling my parents.
For the delivery, I was supposed to have a caesarean section, but it was too expensive so they didn't do that. At the hospital they said I was too young and sent me off to a local health clinic. I lost a lot of blood during labour. But since we had no money, we couldn't pay for a blood transfusion. So I came back home and used traditional medicine.
I was in bed for two months after the delivery. I was in between life and death.
I don't see the father of my son. When I got pregnant, he refused to accept responsibility of the baby.
Life as a mother is difficult. We don't have enough to eat; we don't have food every day, or any soap to wash the clothes. I used to go to school but now I'm just at home taking care of my son and helping my mother who sells moringa leaves. I'd like to go back to school.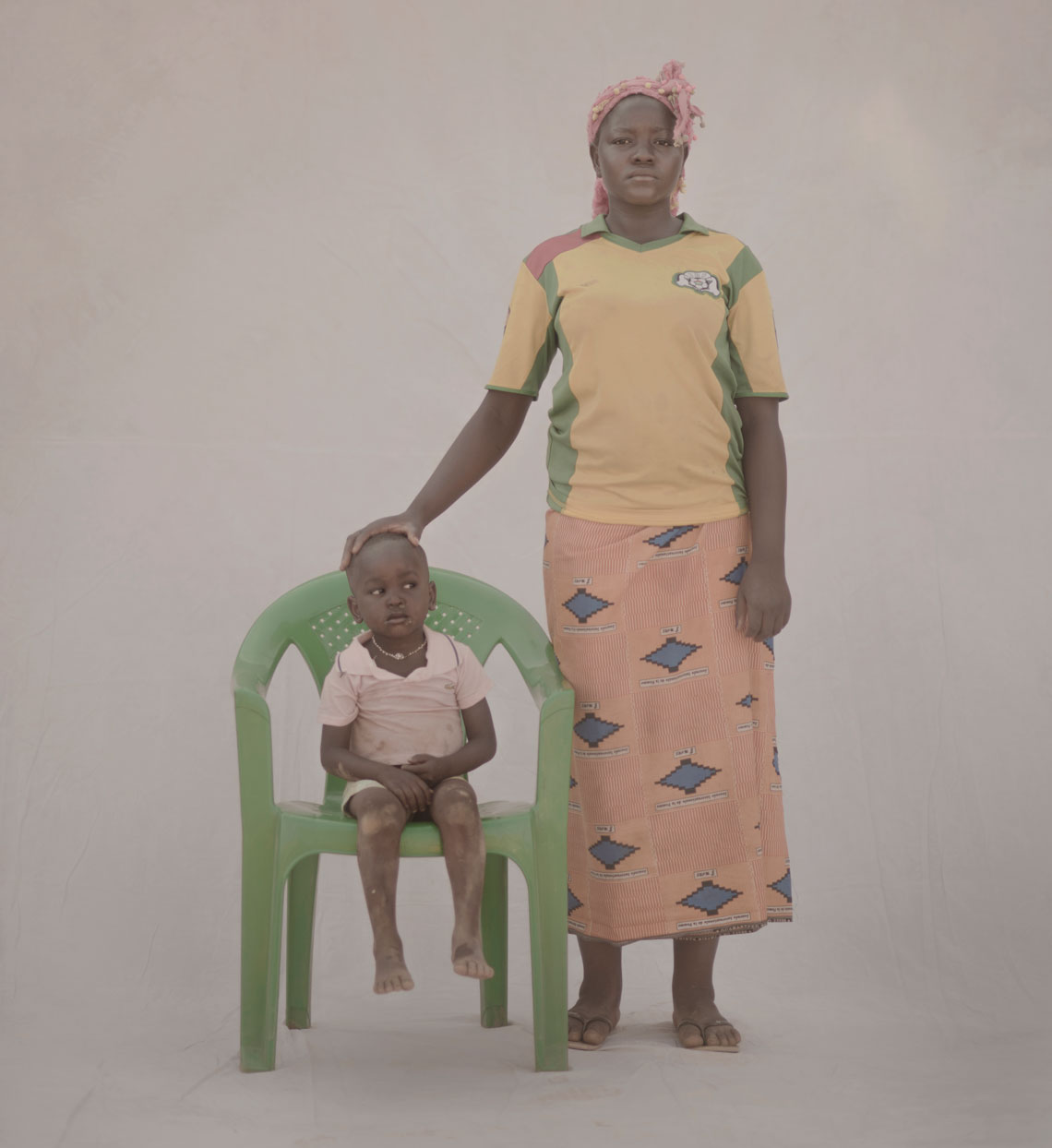 "I was in bed for two months after the delivery. I was in between life and death."
More stories about access to skilled birth attendants