Video
Photo's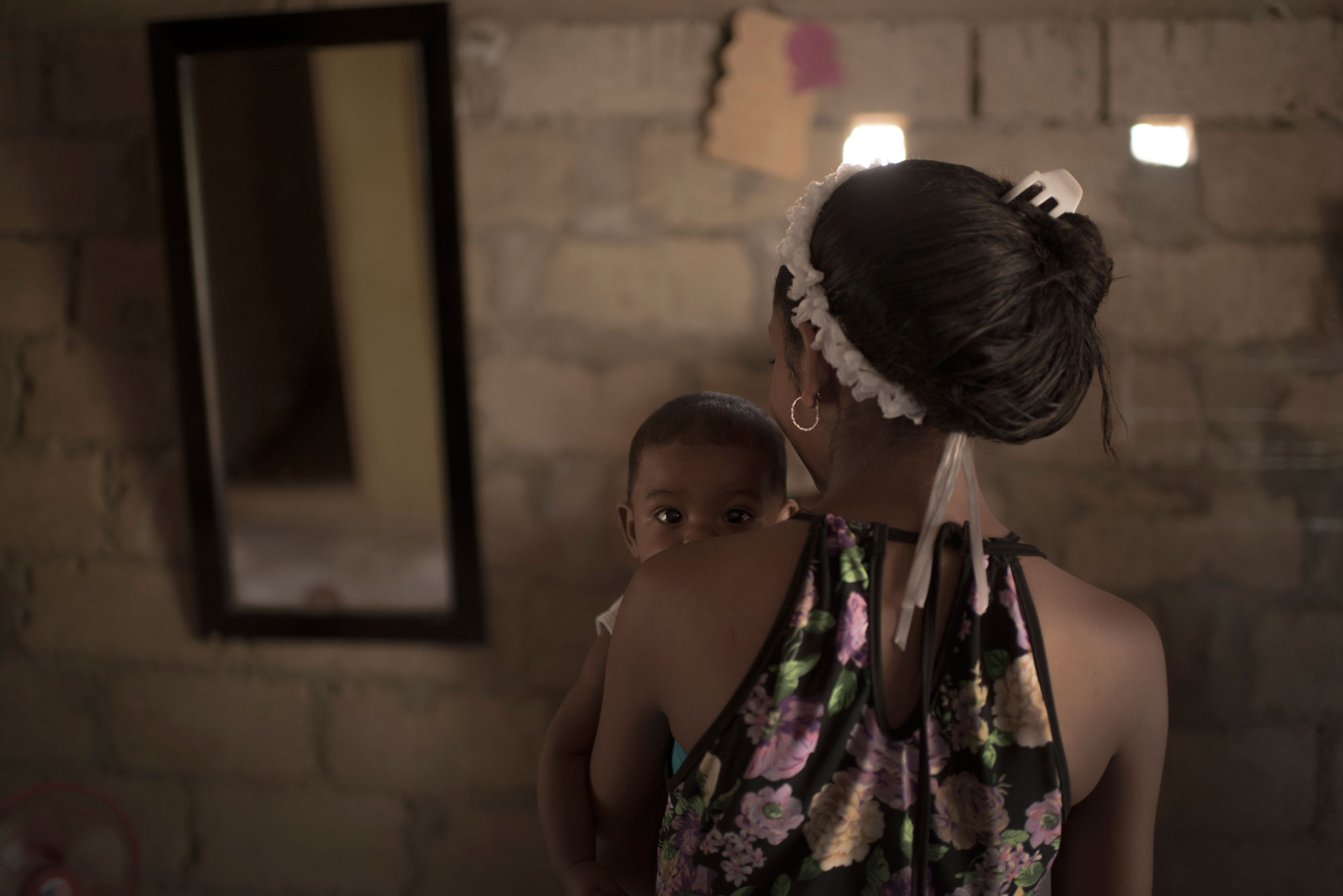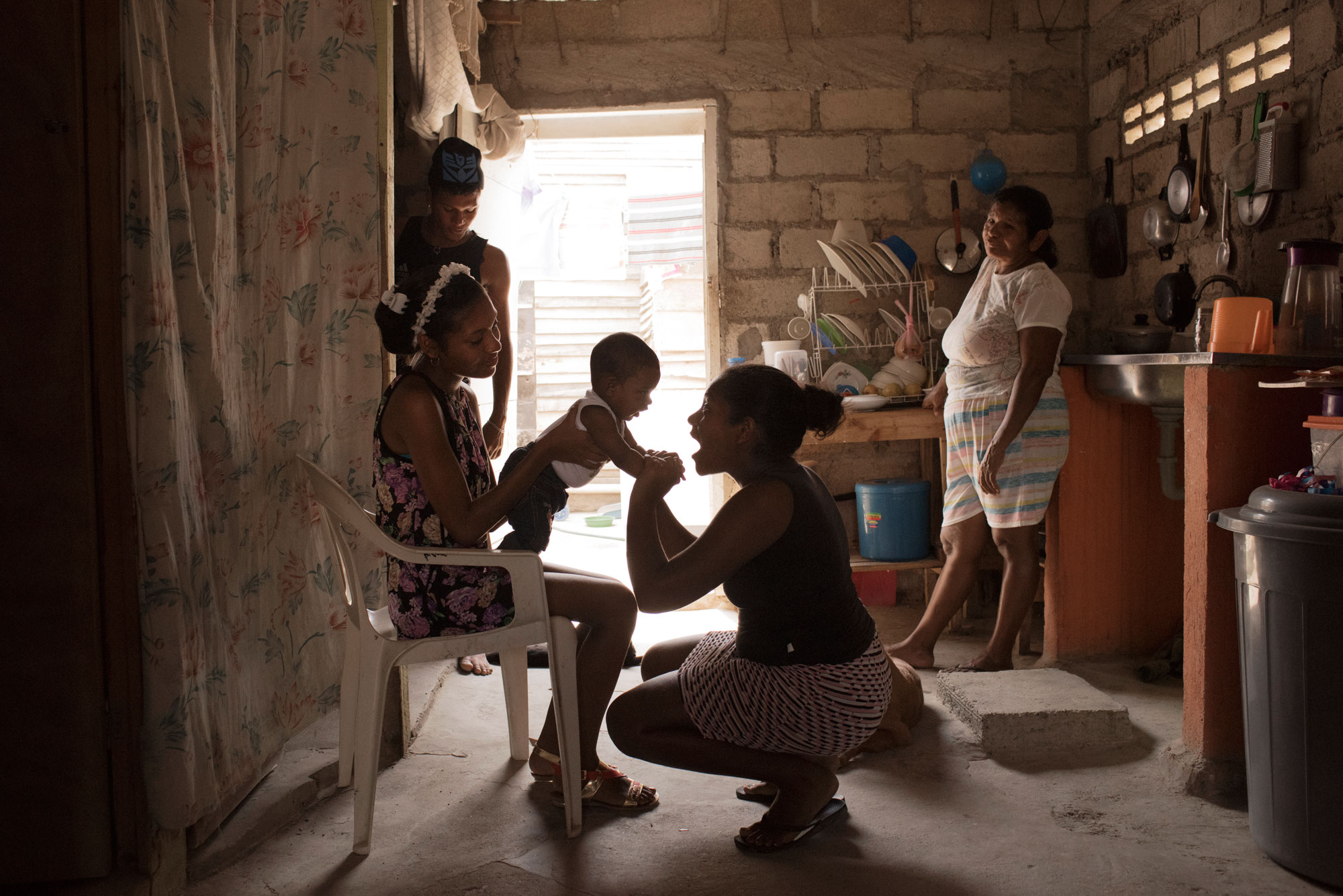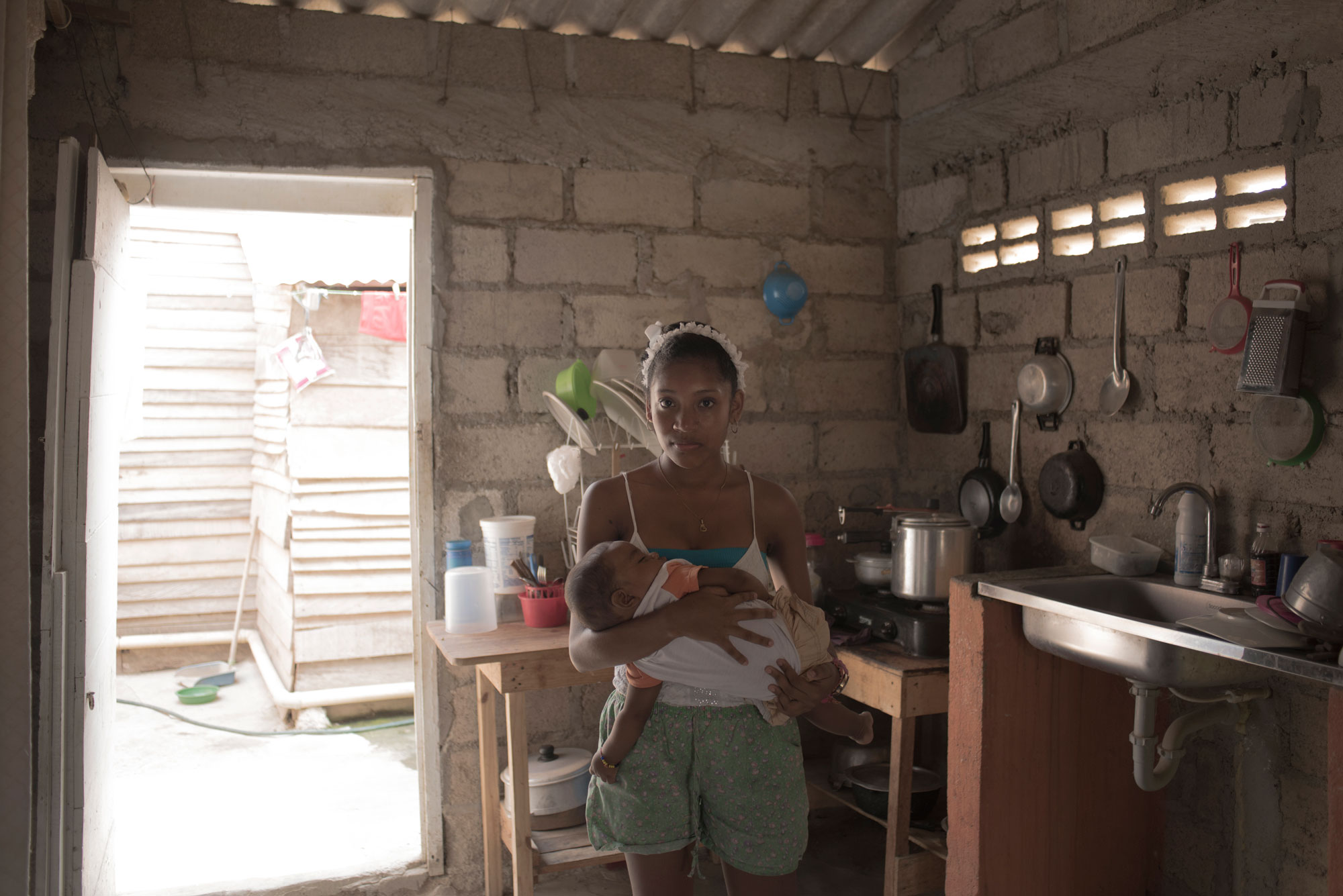 Read more about Janet
Janet lives with her boyfriend, her son and her in-laws in a violent neighborhood in a large city in Colombia. She met her boyfriend at school, fell in love and became pregnant. Janet is now back in school and is also part of a group for young mothers, where she receives advice on nutrition, health and family planning.
I didn't want to have a child, it happened anyway despite our efforts to protect ourselves. When I discovered I was pregnant, I felt happy and sad at the same time. Happy for the baby and sad because I knew I had to drop out of school. My boyfriend felt the same. We met in school two years ago. He's 18 years old now and he had to quit school too, to look for work to support our baby.
The first few days after I came back from hospital with the baby, I felt a little weird. In a way, it didn't feel like he was my son, even though I knew he was.
Being a mother is a beautiful experience. Before I felt lonely at times but now when I feel alone, I play with my baby, with his toy cars and his little things. He smiles at me and I know he loves me. He knows me already. It's very beautiful.

My boyfriend also gives a lot of love to our son. He's the one that helps him sleep at night. He gives Manuel his bottle and bathes him. He dresses him in the morning and takes him out. When he's not working, my boyfriend takes advantage of the time he has with our son.
Now I've started school again. I'm in the ninth grade and I'm also attending beauty school on weekends. I want to become a professional hair stylist to give my son everything – to pay for his studies and to buy him everything he needs. To me, it's not that difficult to study and be a mother at the same time because I have the support from my family. I leave him with my grandmother and sister every day.
What's difficult sometimes is that I have no money to buy him his food or his diapers. When I don't have anything to eat or food for Manuel, my family helps out. I'm so happy that I have my family and I love visiting them, talking with my sister and grabbing a bite from their fridge.
I prevent any new pregnancies with a contraceptive implant. It lasts for three years and then I'll get a new one. Maybe in seven or even ten years, if our situation is better, I can have another baby. If not, I'll stick with the implant. It works well for me and my health insurance covers it.
Actually, it's easy for young people to get access to contraception in Colombia. You go to the clinic, ask for an appointment and then you get a prescription. I don't really understand why more girls don't use contraception. The majority of my friends are mothers and some of them have an even more complicated situation than me.
Every week, I attend a group for young mothers. It really helps me. There, they teach me how to take care of my baby, make toys if I don't have the money to buy new ones, how to prevent pregnancy and set goals for myself.
When I grow up, I want to have my own beauty parlor and live in my own house with my son and my boyfriend.
Other stories