Photo's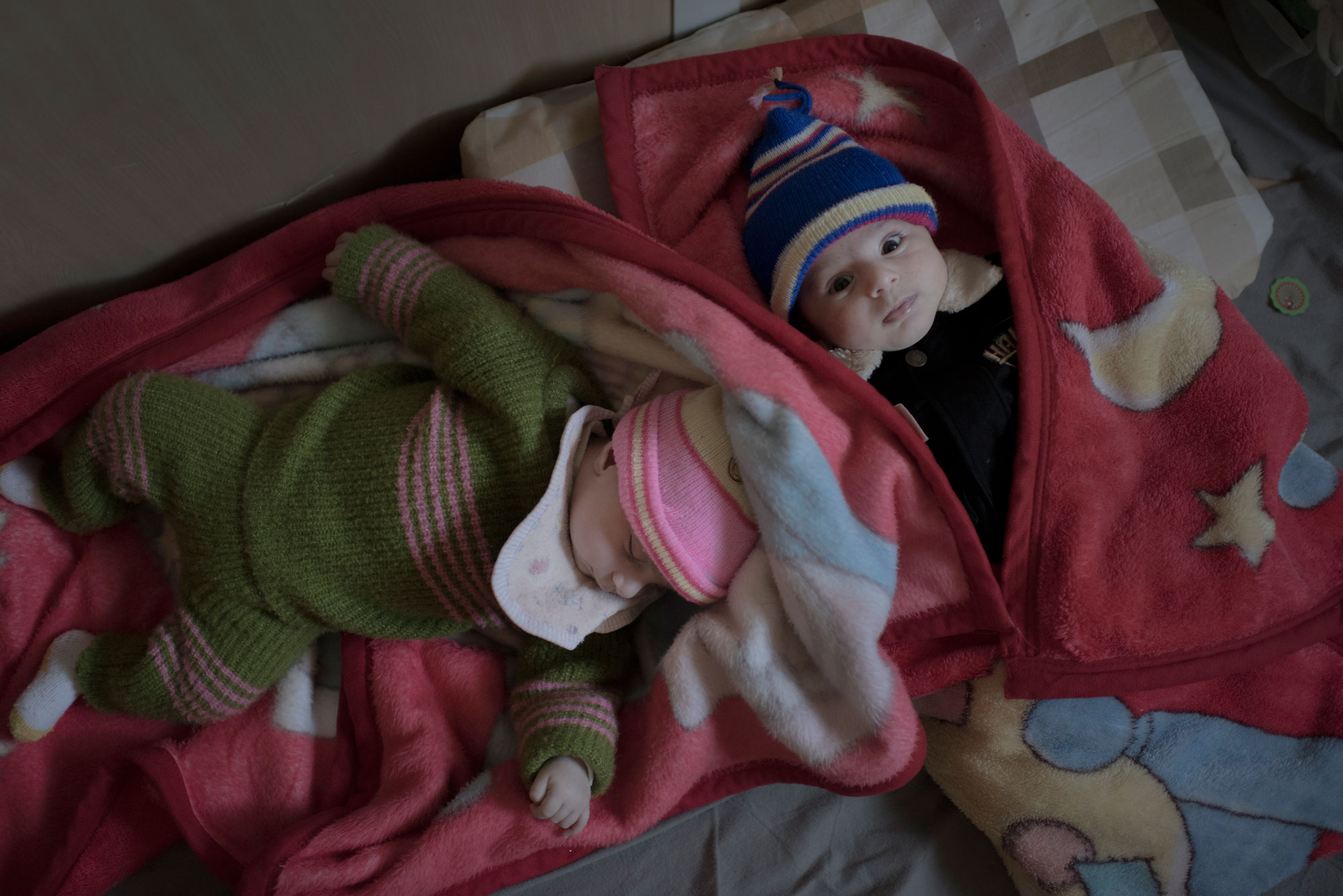 Read more about Zainab
Zainab lives with her two children and her husband in a refugee camp in Jordan. She has left school and has no desire to finish her education. Zainab knows where she can get advice on family planning, but she worries about the side effects of contraception.
My husband and I were in love before we got married in 2013. We dated first. He's 12 years older than me and works with olives.
I used to go to school in my country, but we left because of the situation there. Now we live in a camp. I take care of my children and husband, cook, clean and fetch water. When he comes home from work, I heat up water for him to take a bath.
I was so happy when I got pregnant at 13. I had no complications during my pregnancy, thank God. When my husband and I had problems, we got help from an organization that taught us more about being married and what it's like to be a mother.
Before, I didn't know anything about these things. I'd like to use contraception and it's easy to get here. But I haven't done it yet. I've heard that some of them have side effects. They told me the contraception I wanted to take causes headaches, so I got scared.
I gave birth here in a camp clinic, without any problems. It's a bit difficult to be a mother, but my children always entertain me. I'm happy. I'm always happy.
My life now is about my children. I don't want to go back to school. I have a responsibility to take care of my children, my husband and my home. That's it. Before, I wanted to be a nurse. But now, this is my future – to raise my children and take care of them. I want them to have a happy future and a happy life.
Other stories