Video
Photo's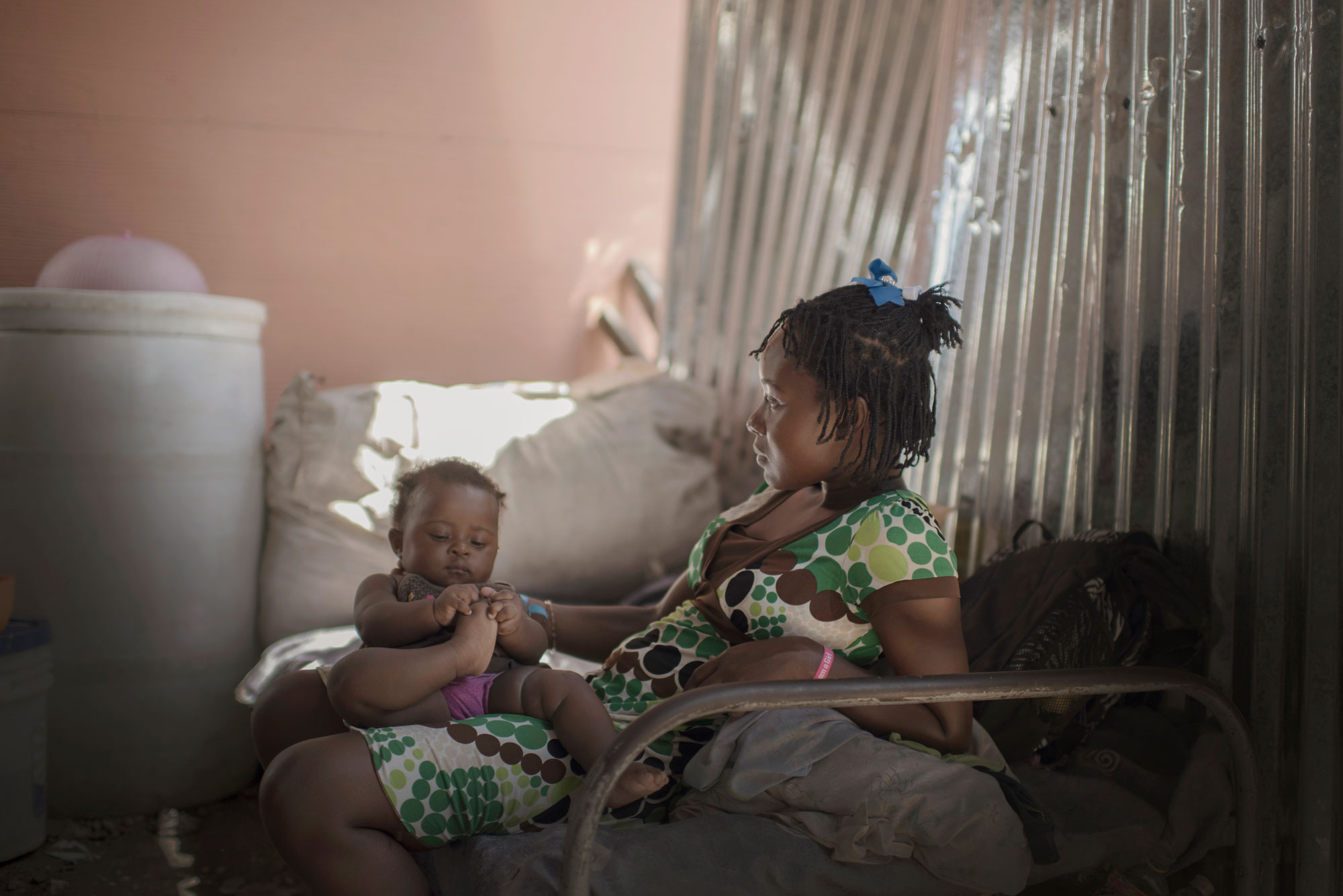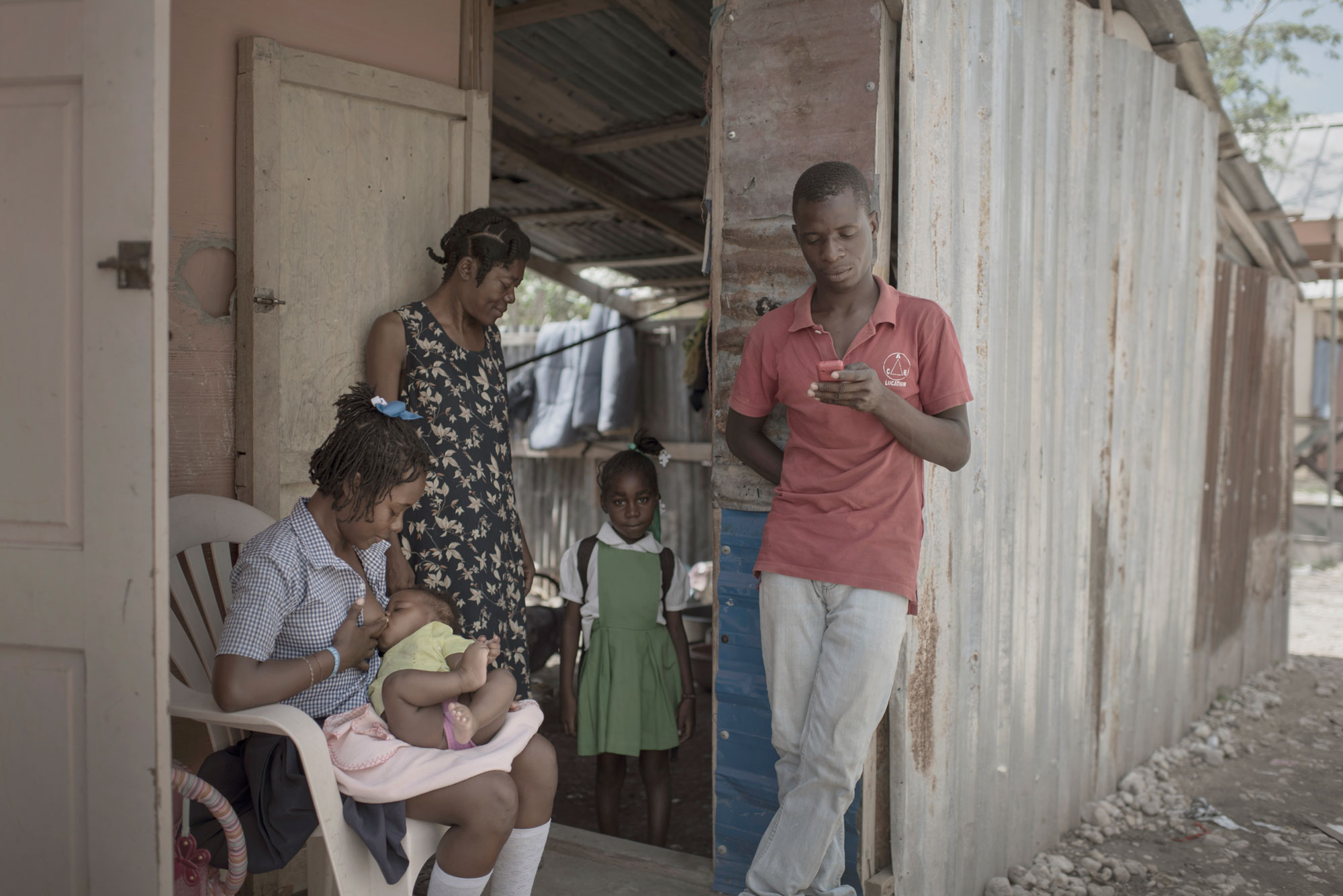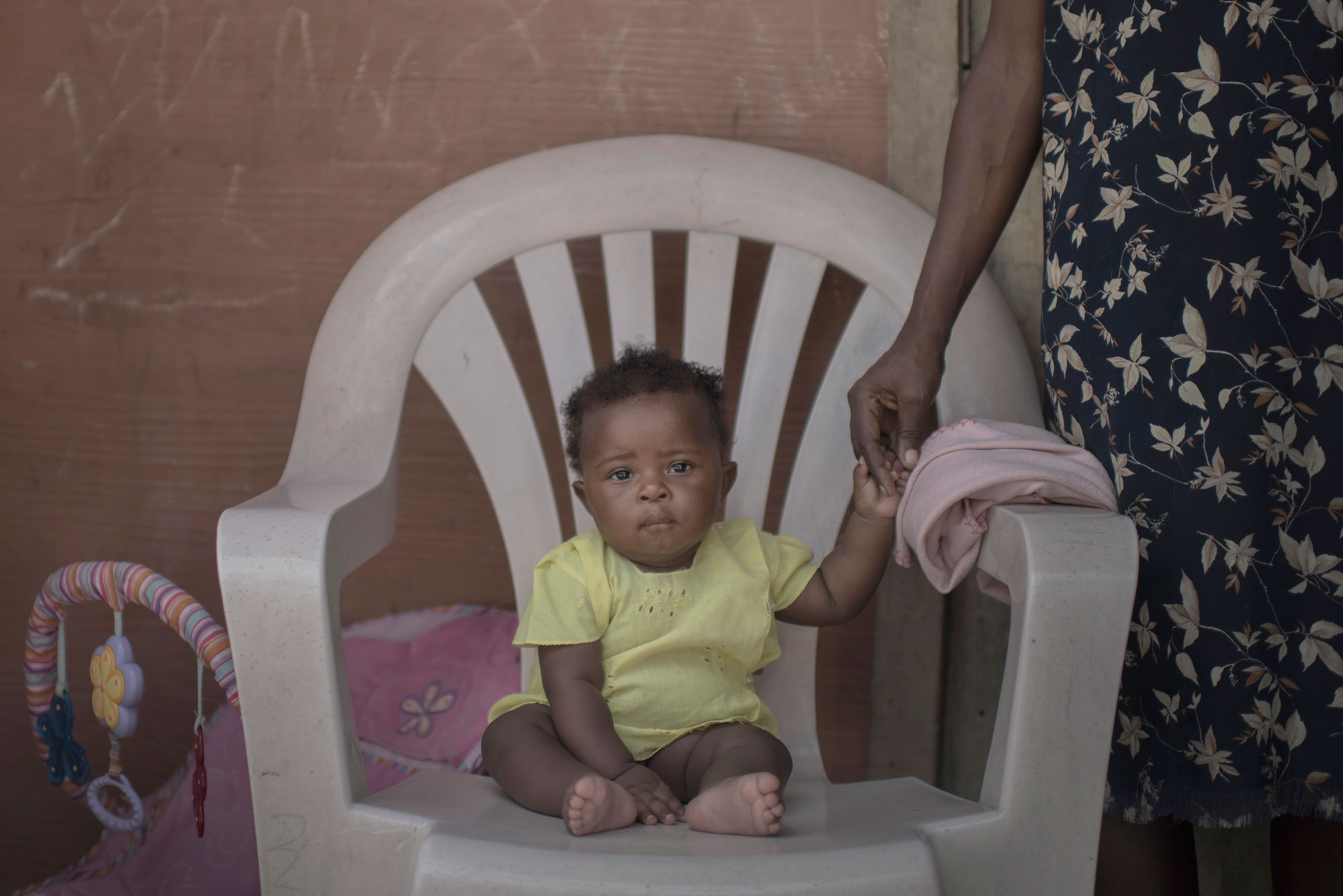 Read more about Lumilene
Lumilene lives with her daughter and her parents in a camp for internally displaced people after the earthquake hit Haiti in 2010. Their house was destroyed and their economic situation is very difficult. There are many young mothers in the camp and violence against girls and women is common.
I live with my parents and little sister in one of the camps after the earthquake. Our house was destroyed and now we've lived here for five years. My mom sells bread but sometimes she doesn't have enough money.
I met a boy who became my boyfriend but we're not together anymore. I was 14 when I discovered I was pregnant. I wanted to get rid of the baby but my mom didn't agree. She wasn't angry; she just told me to keep the child.
For four months, I was sick and I threw up all the time. I had to stop going to school.
When it was time for the delivery, my mom took me to the hospital. I wasn't afraid. Although I was in pain, I felt no fear. After more than 24 hours in labour, I finally gave birth. The hospital didn't give me any pain relief. They just used scissors and made a cut.
It took time for me to heal. I was lying in bed, I couldn't walk and my whole body ached. When I saw my baby girl for the first time, I was so happy.
Now, when Clairina is six months, I'm happy to be her mother. It's easier now that she's older. When she was just born I couldn't go out and my mother had to tell me how to hold her. I'm back in school, in the eighth grade. I wake up early, cook porridge and I breastfeed her before leaving her with my mother. When I come from school, I go and fetch water, prepare food, do the laundry and other household chores. When I need to do my homework my mom takes care of her.
Right now, my baby is a bit sick. She's got bad cold and coughs a lot. And she has eye troubles, too. I had an appointment for her but I never went since I couldn't pay the money for transportation.
I'm not the only one in school who is a mother. Unfortunately most young girls here have parents that are very poor. I'm told some of the girls trade sex for money and for food. Violence isn't unusual; I even have friends who've been abused. I've learned that you shouldn't joke with men; and never become their friend. Once you're their friend, they can do whatever they want to you. Here, it's hard for a girl to say no.
I'd like to get married in the future and work as a nurse but I can't because my parents don't have any money to pay for my education. So now I'm thinking that I'd like for Clairina to become a nurse instead. She can live out my dream.
Other stories